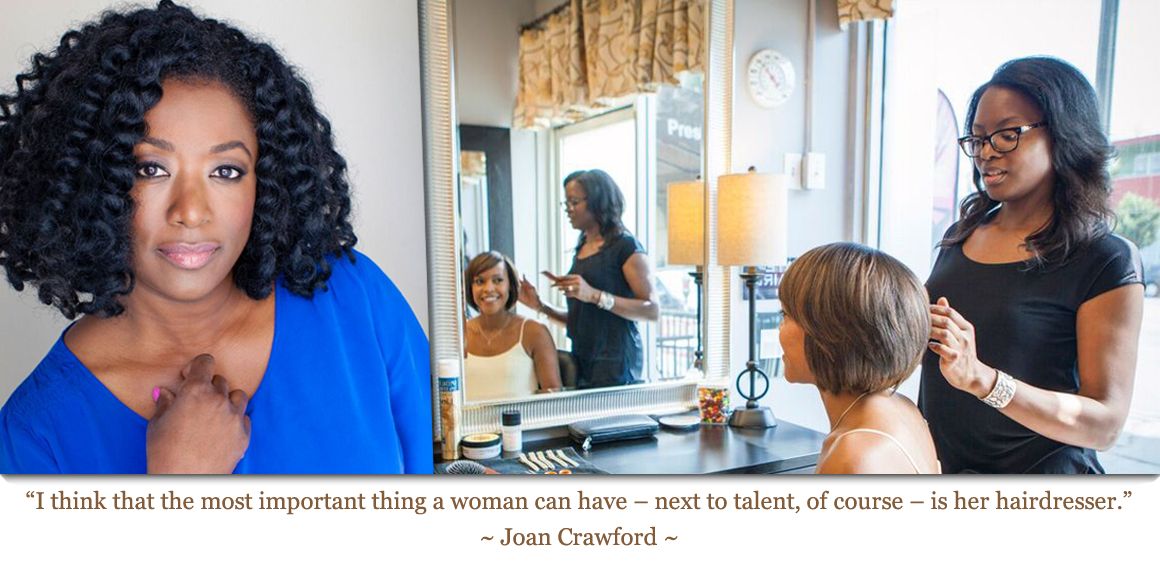 Odessa Renia Salon is a boutique hair salon located in the heart of Los Angeles, CA
1232 South La Cienega Blvd, 2nd Floor, Suite 204
(310) 360-0559
"I change my hair every 3 months. That is the story of a Black Woman and her hair." Owner of Odessa Renia Salon, Renia Green Edittorio, has built her reputation across the country over the last 25 years as one of the most sophisticated hair stylists specializing in textured hair. Renia offers her clients the very best quality hair care, comprehensive knowledge, and a comfortable, friendly atmosphere. Odessa Renia Salon attracts modern, professional, diverse, multi-cultural women from all different ethnic backgrounds with textured hair. Renia is committed to providing a reliable service experience.
---